Contact Center Training
Workforce Management Training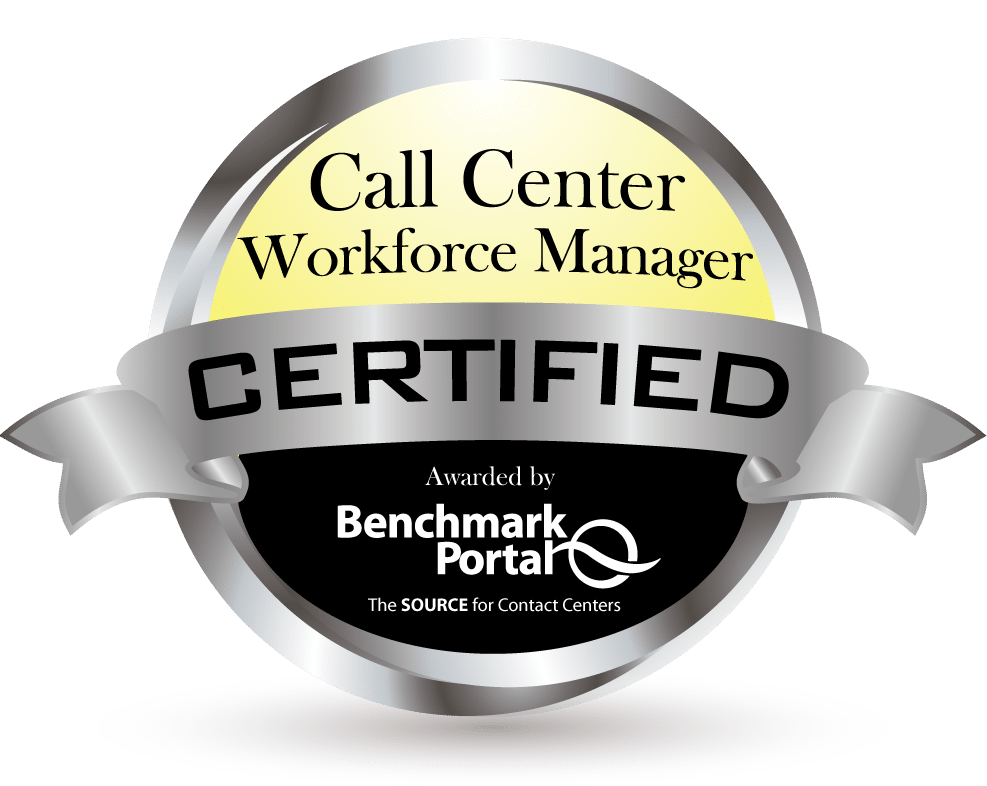 The College of Call Center Excellence offers one of the most highly sought after Call Center Training Certification programs in the country, led by the industry's top-rated instructors, with over 150 years combined experience. These courses will equip you with the skill set that you need to improve your call center's performance. You will be able to return to your business and drive effective change for your contact center using best practice methods validated by BenchmarkPortal.
BenchmarkPortal's contact center training Workforce Management workshop covers the entire process – from the gathering of data to how to forecast, schedule and estimate your budget. We include lessons that benefit attendees from any size organization, large and small. Participants will learn:
What processes make up the foundation of an effective call center Workforce Management practice
Components of a realistic WFM Strategy
Terminology used in WFM
How to gather the right data at the right time to optimize call center scheduling and staffing
Learn about the different phases of forecasting, planning, optimizing and analyzing
What must be done right during the Planning phase and its requirements
What are the Key factors impacting Forecasts & Schedules
Build you own Utilization calculator
Calculate your own Shrinkage
Options for building staff plans that meet budgeting and scheduling needs
Creating an effective daily schedule
Top Trends in WFM
A change management approach that helps overcome the "Big Brother" syndrome too often associated with Workforce Management
Call Center Training – Workforce Manager Agenda:
Gathering Information – The foundation to all workforce management practices
Forecasting – Setting the framework for contact center success
Planning – Matching supply to demand
Optimizing Performance – Real-time adjustments to the plan, forecast and data
Analysis – Reviewing the outcomes to determine improvements to the next forecast and plan
Change Management – Preparing leaders to lead workforce management change
**Content and material may be updated without prior notice.
On-Site Personalized Call Center Training:
Our on-site call center training provides a cost-effective way to maximize your training, provide training in your call center, and cover the key challenges you need to address to successfully elevate your contact center to new levels of excellence.
Learns through action – in your center, using your data, using their center management tools and managing your resources
Customize the learning experience by focusing on specific areas of interest
Save on employee travel cost
Minimize time away from work