Contact Center Management Mastery Series – Free eBooks
The Ultimate Package!

Download the entire series in the Contact Center Management Mastery series. This series covers each of the 5 critical areas of contact center management. 1. Mastering Agent Turnover,  2. Mastering Agent Motivation,   3. Mastering Team Development,  4. Mastering Contact Center Key Performance Indicators,  5. Mastering Contact Center Benchmarking.  If you chose this option the eBooks will be sent to you in order over the next 30 days.  Scroll down if you prefer to download an individual eBook.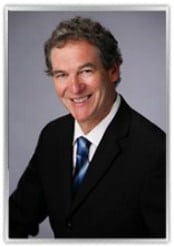 Bruce Belfiore, CEO
Host of CallTalk Radio
1. Mastering Agent Turnover

Employee turnover is the bane and a pain for many contact center managers.  It is expensive, disruptive and it weighs on employee morale. It contributes to an unpleasant work environment and increases costs in ways that are frequently unknown and unexplored.
2. Mastering Agent Motivation

A center without motivated agents is like a boulder chained to your 'management ankle'.  Research points to unmotivated agents lowering customer satisfaction and lower productivity.  And how about your satisfaction and productivity?  A deep breath, some deep thought, and some targeted action can break that boulder down.
3. Mastering Training and Team Development
Good individuals don't automatically make for good team members.  A top agent does not immediately make a superior supervisor or functional manager.  Lack of proper employee preparation can rob your operation of the success you seek.  You need a well trained team to succeed – – which means they need to be well trained!
4. Mastering Contact Center KPI's

You can only manage what you measure.  And you need to measure regularly or you aren't really managing.  Many managers are missing major insights into their operations (and foregoing major savings) by not figuring out and following the proper metrics for their centers.
5. Mastering Contact Center Benchmarking

Do you know how you measure up to your competitive peers?  Benchmarking your Key Performance Indicators is the only real way to know.  Without it, you are simply "going with the gut", which is often wrong and brings disappointment.  With benchmarked data, you can conduct analyses and plan initiatives that really work.
BenchmarkPortal has provided thought leadership books and articles on contact center topics for over twenty years. This Mastery eBook series includes essential insights plus workbooks to help you take concrete actions to improve your center.