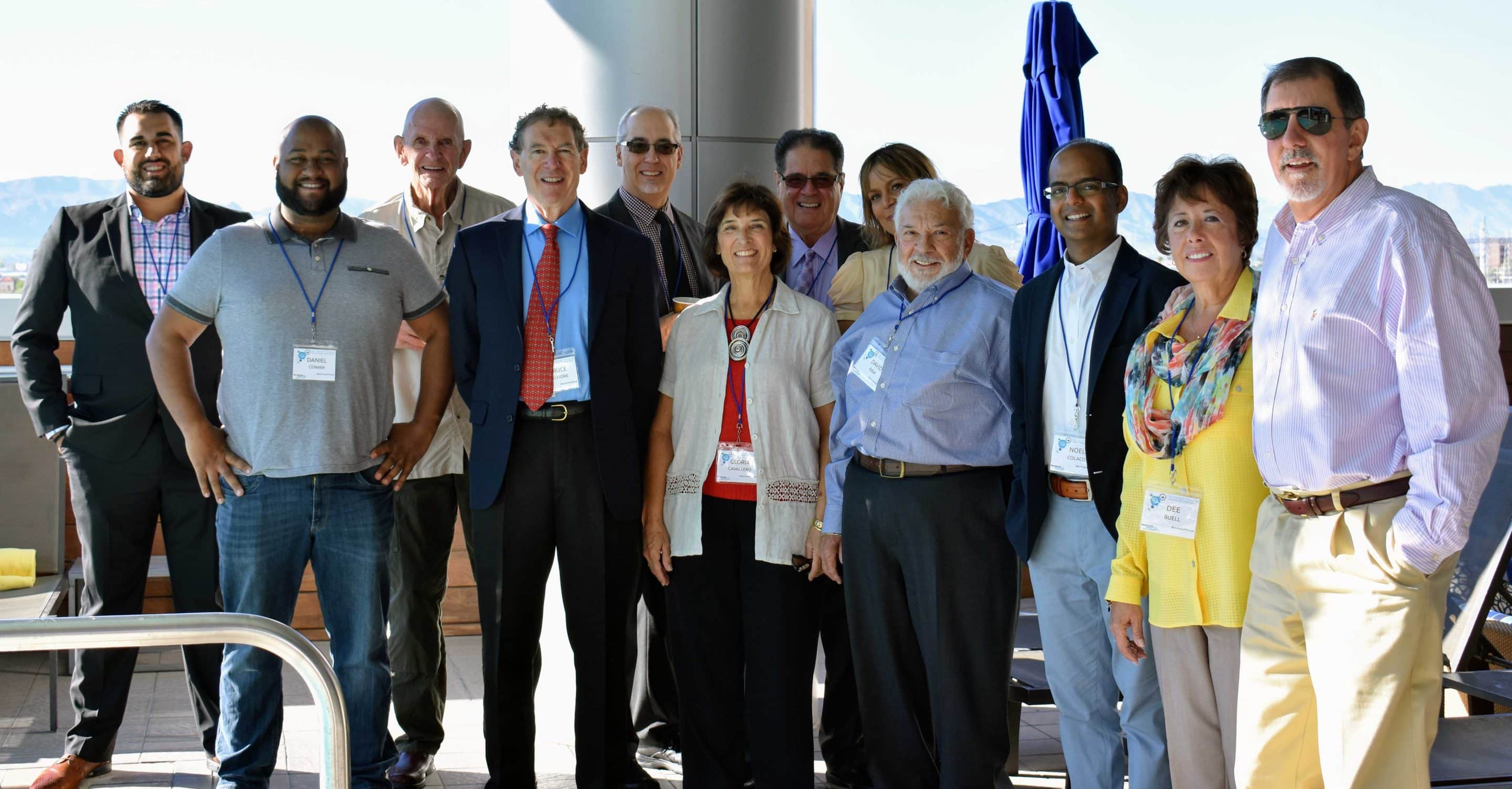 Company Directory
(Bio's Below)
The College of Call Center Excellence (Training)
Benchmarking & Research Team
Call Center Certified Auditors & Training Instructors
Meet Your BenchmarkPortal Experts!
Bruce Belfiore, CEO & Senior Research Executive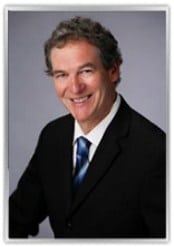 Bruce Belfiore is CEO and Senior Research Executive of BenchmarkPortal, which provides benchmarking, training and certification services to the contact center industry. Bruce hosts the monthly online radio show "CallTalk", which discusses hot-button issues with contact center industry experts. He is a frequent speaker at industry events in the United States and abroad.
Bruce is also the Chancellor of the College of Call Center Excellence, which provides certificated courses to call center professionals. He has also taught the course "Call Center Management" at Purdue University. He is the author of the book Benchmarking At Its Best for Contact Centers, a manual for best practices benchmarking, and has written numerous research papers and best practices studies focused on contact center topics.
He is a consultant to call centers in a wide variety of industries seeking to improve their results and is noted for helping to calculate the financial impact of proposed changes.
Bruce holds both U.S. and Italian nationality and has divided his career between North America and Europe. While in Europe, Bruce served as adjunct professor in business for Xavier University's MBA program in Milan, Italy. Before entering the contact center field he held positions in international finance and consulting, including the Bain & Company group and Credit Suisse First Boston.
Bruce holds A.B., MBA and JD degrees from Harvard University. He also attended the Entrepreneurs Toolkit program at Harvard Business School in 2000. He can be reached at 
brucebelfiore@benchmarkportal.com
Dee Buell, Certified Call Center Auditor, Senior Consultant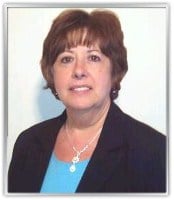 Dee Buell has over 20 years of Call Center management experience. She has managed and operated inbound and outbound service teams, as well as inbound and outbound sales teams. As a Sr. Business Consultant, Dee has become a Call Center subject matter expert (SME) with a focus on Quality Management. She has experience in building a Quality Management System that uses Agent performance metrics, Customer Satisfaction analysis, and Customer Relationship Management (CRM) data to drive an effective and efficient customer experience. She managed the Quality and Training Teams for a large Insurance company with a staff of 1200+ agents, both in-house and outsourced. The Training team supported 17 different call groups in 6 sites across the US, and 3 sites off-shore. Customized training curriculum, online training tools, and virtual technology were used to insure consistency in the virtual call center environment. Prior to joining BenchmarkPortal, Dee was the Quality/Training Manager, Customer Sales and Service Group, for MetLife. Dee can be reached at deebuell@benchmarkportal.com Phone: 800.214.8929 Ext. 24
John Chatterley, Director, Research and Analysis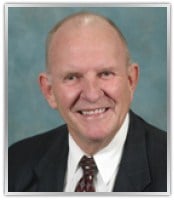 John Chatterley is Director of Content & Analysis and Chief Editor at BenchmarkPortal, Inc. John has published numerous books, customized benchmarking reports, research reports, One-Minute survey reports, and white papers. Mr. Chatterley authored a comprehensive study entitled "Improving Contact Center Performance through Optimized Site Selection," and co-authored books entitled "Offshore Outsourcing Opportunities" and "Selecting a Teleservices Partner." Mr. Chatterley is also senior content writer of the books "Contact Center By The Numbers" and "Automated Self-Service Using Speech Recognition." Mr. Chatterley is the editor of the annual series of 42 detailed Benchmarking Industry Reports covering the spectrum of contact center vertical industry sectors. John is a Purdue Certified Contact Center Auditor, Certified AT&T Call Center College Instructor, and BenchmarkPortal Certified Benchmarking Instructor and Analyst. John's professional career spans more than 20 years of experience in contact center management and consulting. Prior to joining BenchmarkPortal, Mr. Chatterley was Director of Operations, Site Development and Facilities Management for MicroAge Teleservices, a Fortune 500 teleservices provider. Mr. Chatterley designed, implemented, staffed and managed three 500+ seat contact center sites in Arizona, Nevada, and California. He possesses extensive first-hand knowledge and experience at all levels of contact center operations including front-line technical support agent, supervisor, team lead, reports analyst, contact center design, contact center manager, and operations director. John can be reached at johnchatterley@benchmarkportal.com Phone 800.214.8929 Ext. 19
Mark Coudray, Subject Matter Expert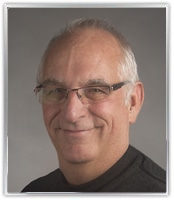 Mark Coudray's role with BenchmarkPortal is that of marketing and sales expert, focusing on optimizing inbound and outbound sales efforts.
His professional activities involve the strategic planning, direction, and transition for companies moving from an analog marketing delivery model to a digital model. This includes the evolving changes to how goods and services are marketed, sold and delivered, as well as the analytics and metrics for how performance is measured. Mark is actively involved in the R&D of sales, marketing, and analytically driven social media technologies as well as the implementation into commercial environments. His R&D efforts have evolved over the past 5 years to include the transition from analog marketing to digital marketing systems. This is the third round of digital disruption within the communications industry, and the forces and drivers for this disruption have now spread to all businesses. Segments served include health, retail, entertainment, education, and industrial/manufacturing. Prior to his current activities, Mark focused on developing and implementing digital technologies for the specialty printing industry. He is well known as a leader and strategist for industries disrupted by digital technologies. His work has been published globally in more than 400 articles, papers, and columns. Mark's columns have appeared continuously in multiple industry publications for more than 25 years. He has worked with client companies in 41 countries. His implementations, products, and services are offered in the areas of digital workflow design, consulting services, software development, technical seminars, workshops, technical assessment, and expert witness testimony. Mark received a BS degree in Graphic Communications in 1977 from California Polytechnic University, San Luis Obispo, California.   He graduated Summa Cum Laude. Mark can be reached at MarkCoudray@BenchmarkPortal.com Phone: 800.214.8929 Ext. 33
Michael Feinberg, Relationship Manager

Michael Feinberg has worked with BenchmarkPortal for over 10 years.  He brings a wealth of knowledge regarding client needs and Company capabilities to meet those needs.  He is known for his immediate response time and for his ability to help with both standard BenchmarkPortal offerings and with structuring custom engagements that fit the specific requirements of clients going through challenging periods.
He has built long-term relationships with many Fortune 500 clients, as well as medium and small enterprises.  He serves clients in the government and non-profit sector with the same enthusiasm and energy.
Michael is also a BenchmarkPortal Certified Call Center Auditor.
His background includes heavy emphasis on excellence in customer service and customer engagement, with over 15 years of Ownership in Retail and Restaurant Organizations as well as 10 years of Ownership in a National Executive Management Recruiting Franchise.
Michael can be reached at MichaelFeinberg@BenchmarkPortal.com or cell #  443 – 717 – 0762
Debbie Frazier, Senior Consultant, Senior Instructor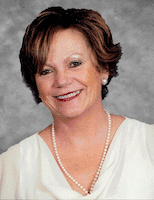 Debbie Frazier is a Senior Consultant with Benchmark Portal.  She has over 3 decades of experience in customer service managing captive agents and most recently a vendor relations manager for outsourced contact center operations both in the US and outside of the US.  Her previous responsibilities included recruiting, hiring, quality assurance, workforce management, customer relations and process improvements. Debbie's background will be a good fit in this new role due to her extensive call center experience.
J.R. Hardenburgh, Senior Consultant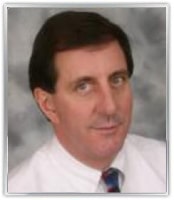 J.R. Hardenburgh is a seasoned Contact Center executive with a proven record of driving performance gains through in-depth knowledge of Center operations, analytics, human resource issues and technology platforms. Developed best practices for multiple service operations and consulted for many contact centers in various industry verticals, primarily healthcare and financial services.
J.R. was Responsible for the contact center performance metrics supporting Medicaid contractual requirements for the 21 contact centers nationwide. Managed operations and leadership teams for select call centers during performance turnaround situations, in response to meeting state contractual requirements.
While running his own consultancy, J.R. focused on helping clients provide their customers with excellent sales, service, customer care and technical support through enhancements in relationship management, performance improvement programs and advanced customer care technology platforms.
While with AT&T Solutions, J.R. performed operational and network consulting engagements for large multi-national clients and directed the College of Call Center Excellence for 3 years. Partial client list includes American Express International, Blue Cross of MA, DirecTV of Mexico, IRS, Verizon Wireless, Royal Bank of Scotland, and British Telecom.
Jose (Joe) Perez, Certified Call Center Auditor, Dean of the College of Call Center Excellence, Senior Consultant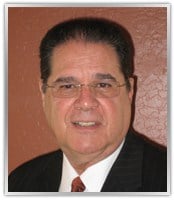 Jose (Joe) Perez, CCCM, CCCA  has over 35 years of managing and operating support call centers nationally and internationally. Mr. Perez spent several years managing the technical support/field operations group for Digital Equipment Corp. in San Diego (later acquired by HP) as well as directing the technical support group for three of the largest refineries in South America.
Prior to joining BenchmarkPortal, Mr. Perez was the Director of Operations, Technical Support Group, for a large communications company in NY and CT with a staff of over 900 customer services representatives.
As the Dean of BenchmarkPortal's College of Excellence and its Senior Instructor for over 11 years, Mr. Perez has developed and delivered the Call Center Management Certification course while demonstrating his effectiveness in training call center's staff in Strategic Planning, Data Analytics, Metrics, Quality Assurance and Workforce Management among other areas.
Currently, Mr. Perez is also a Certified Call Center Auditor, a Certified Call Center Manager and Senior Consultant for BenchmarkPortal. Mr. Perez is fluent in English and Spanish.
Jose can be reached at: jperez@benchmarkportal.com
Phone: 800.214.8929 Ext. 22
Alan Pottkotter, Chief Operating Officer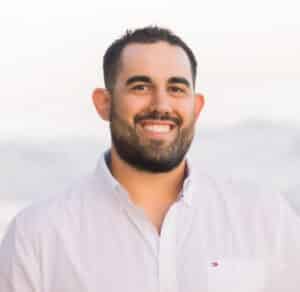 Alan Pottkotter is the Chief Operating Officer for BenchmarkPortal.  Within that role, he also is our Director of Marketing and Information Technology.  He is responsible for database automation for BenchmarkPortal's large database of contact center metrics.  He is also in charge of the design of all electronic reports for the company's benchmarking and other reports.  Alan works with BenchmarkPortal's partners on all technology issues and assists clients with issues involving BenchmarkPortal's product delivery technology.  He attended Santa Barbara City College for Computer Network Engineering.
David Raia, Research Analyst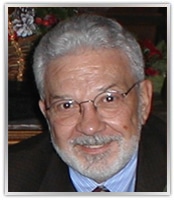 Mr. David Raia is highly regarded in the industry as a Contact Center Operations Improvement Specialist. He began his consulting career in 1995 and has spent the past 15 years successfully driving a variety of complex Contact Center Optimization engagements across Federal Government and Fortune 500 companies in the United States and Canada. He has successfully delivered People,Process and Technology Improvement projects for Contact Center functions that include: Sales and Service, Credit and Collections, Campaign Management and CRM Strategies and Tactics. He and his project teams have met or exceeded Business Case commitments in each completed engagement. His areas of expertise include Virtual Consolidations, Market Segmentation, Contact Management, Quality Assurance, Agent and Supervisor Training, Reporting and Performance Management and related workforce optimization. Mr. Raia has been a featured speaker on many of these topics at a variety of national Contact Center and Management Seminars. Prior to focusing exclusively on Contact Center Consulting, David enjoyed a successful career in the telecommunications industry; holding a variety of line and staff mid and senior management and executive positions in Sales, Service, Training Development and Delivery, Financial Management and Strategic Planning. In his last AT&T assignment, he was the General Manager of a 1,500 seat multi-functional National Sales and Service Assistance Center. He was accountable for the National Service Delivery quality and effective Financial Management of his organization. David can be reached at davidraia@benchmarkportal.com Phone: 800-214-8929 Ext. 27
Joseph Raganas, Relationship Manager
Chris Tomsa, Senior Consultant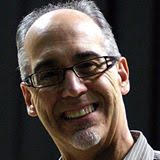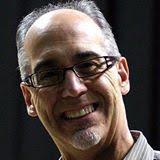 Christopher Tomsa is a Senior Consultant with BenchmarkPortal and an instructor with the College of Call Center Excellence. Previous to joining BenchmarkPortal, Chris was Director of Client services with over 20 years experience directing and managing all operational aspects of an award-winning call center.
He led the design of an innovative customer relationship management system that provides scripted pathways for service representatives, which reduced scripting errors from 20% to nearly zero, and training time by 25%. Chris has direct experience designing and implementing programs involving core training and testing, service level improvement, call evaluation, coaching, and performance incentives.
Chris received his Manager Certification from BenchmarkPortal and is skilled at call center forecasting and scheduling, handling difficult customers, and process improvement. He brings experience in team building and motivation, as well as customer centricity programs. The call center he managed received the BenchmarkPortal Top 10 Call Center Award as well as a Gold Stevie Customer Service Department of the Year award for three years in a row, as well as other honors.
Chris is active in consulting for nonprofit youth music and band programs. He can be reached at ChrisTomsa@BenchmarkPortal.com
Dr. Jon Anton, Founder Emeritus (Retired)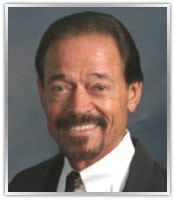 Dr. Jon Anton was an adjunct professor at Purdue University and director of benchmark research at the Center for Customer-Driven Quality. He published many books, white papers and case studies on contact center topics and was a pioneer in research of best practices in the customer contact sector. He started the benchmarking database which is now managed by BenchmarkPortal. During his career in our industry, Dr. Jon authored the following monthly publications: "The Purdue Page" in Call Center Magazine, "Dr. Jon's Benchmarks" in Call Center News, "Dr. Jon's Industry Statistics" in Customer Interface Magazine, and "Dr. Jon's Business Intelligence" in the Call Center Manager's Report. In August of 1996, Call Center Magazine honored Dr. Jon by selecting him as an Original Pioneer of the emerging call center industry. In October of 2000, Dr. Jon was named to the Call Center Hall of Fame. In January of 2001, Dr. Jon was selected for the industry's "Leaders and Legends" Award by Help Desk 2000. Dr. Jon published 146 papers on customer service in industry journals. In 1997, one of his papers on self-service was awarded the best article of the year by Customer Relationship Management Magazine. Dr. Jon has published many professional books:
Coaching Call Center Agents
Interpreting the Voice of the Customer
Defining Customer Care
Contact Center Management by the Numbers
Listening to the Voice of the Customer
Minimizing Agent Turnover
Speech Enabled IVR Customer Service
From Cost to Profit Center: How Technology Enables the Difference
Managing Web-Based Customer Experiences: Self-service Integrated with Assisted Service
Customer Service and the Human Experience: We, the People, Make a Difference
Customer Service at a Crossroads: What You Do Next to Improve Performance Will Determine Your Company´s Destiny
Offshore Outsourcing Opportunities
Optimizing Outbound Calling: The Strategic Use of Predictive Dialers
Customer Relationship Management Technology: Building the Infrastructure for Customer Collaboration
Customer Obsession: Your Roadmap to Profitable CRM
Integrating People with Process and Technology
Selecting a Teleservices Partner
How to Conduct a Call Center Performance Audit: A to Z
20:20 CRM A Visionary Insight into Unique Customer Contact
e-Business Customer Service
Customer Relationship Management, The Bottom Line to Optimizing Your ROI
Call Center Performance Enhancement Using Simulation and Modeling
Call Center Benchmarking: How Good is "Good Enough"
Contact Center Management by the Numbers
CRM: Making Hard Decisions with Soft Numbers
Inbound Customer Contact Center Design
Computer-Assisted Learning
Dr. Jon's formal education was in technology, including a Doctorate of Science and a Master of Science from Harvard University, a Master of Science from the University of Connecticut, and a Bachelor of Science from the University of Notre Dame. He also completed a three-summer intensive Executive Education program in Business at the Graduate School of Business at Stanford University.