BenchmarkPortal has partnered with the world's leading technology companies and solution providers to offer the highest level of services to our clients in the industry.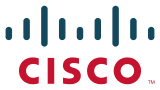 Cisco is a worldwide leader in networking that transforms how people connect, communicate and collaborate.  Cisco pioneered the development of Internet Protocol (IP)-based networking technologies. This tradition continues with the development of routing, switching, and other technologies such as application networking services, home networking, security, storage area networking, TelePresence systems, unified communications, video systems, and wireless.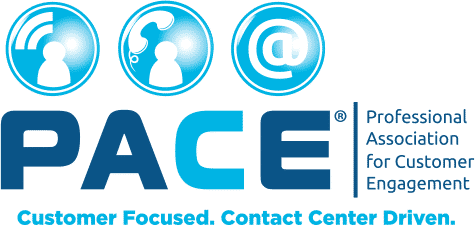 The Professional Association for Customer Engagement (PACE) is the only non-profit trade association dedicated exclusively to the advancement of companies that engage with customers via the contact center. We promote our members' ability to provide outstanding customer service and sales solutions delivered via omni-channel communication including voice, email, chat, text and social media. We are passionate about growing businesses by improving the customer experience at the point of engagement.

NICE-inContact is an integrated provider of hosted contact center solutions.  It's ACD, WFM and Customer Satisfaction measurement modules are used by clients worldwide to automate and elevate their contact center performance. 
Our mission is to help customers achieve their business goals, 
with market-leading cloud technology, outstanding expertise and service delivery, and an extensive, 
diverse partner ecosystem.

Contacts Plus is BenchmarkPortal's partner for the Arabic-speaking world.  Based in Egypt and the UAE, Contacts Plus provides training, assessments and custom consulting to contact centers in a wide range of industries, including banking, insurance, travel & leisure, cable/broadbank/satellite, computer hardware and software, healthcare, consumer, catalog, pharmaceuticals and government entities.

CXM, develops recording and quality monitoring solutions for small to mid-size organizations. CXM  also provides a full range of professional services that includes CTI integration to Avaya, Mitel, Cisco, Nortel and NEC PBX Switches, CXM installation, end user training, ongoing support, and QM Consulting. The CXM application has been installed in many vertical markets, including healthcare, finance, insurance and government.

Interactive Intelligence Group Inc. is a global provider of contact center, unified communications, and business process automation software and services. The company's unified IP business communications solutions, which can be deployed on-premises or via the cloud, are ideal for industries such as financial services, insurance, outsourcers, collections and utilities.


Primas is a contact center solutions and professional services company designing and implementing multi-platform data integrations and solutions for over 15 years. Their expertise leverages your existing legacy infrastructure and assists with new or migratory planning with a strong focus on CTI, IVR and speech application development.
MRC, based in Milan, Italy, specializes in call center consulting and lead generation.  It's CEO, Dr. Martino Ronchi, is a pioneer in the Italian call center industry and is the author of three books on customer contact management.  Dr. Ronchi, along with BenchmarkPortal CEO Bruce Belfiore, holds a U.S. patent to Simbly, a symbolic language system with contact center applications.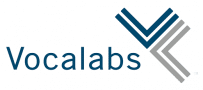 Vocal Laboratories Inc. (Vocalabs) specializes in building effective customer feedback programs designed to measurably improve the customer experience.Vocalabs uses a combination of immediate live interviews, automated customer surveys, and panel research to collect customer feedback.