Custom Contact Center Industry Reports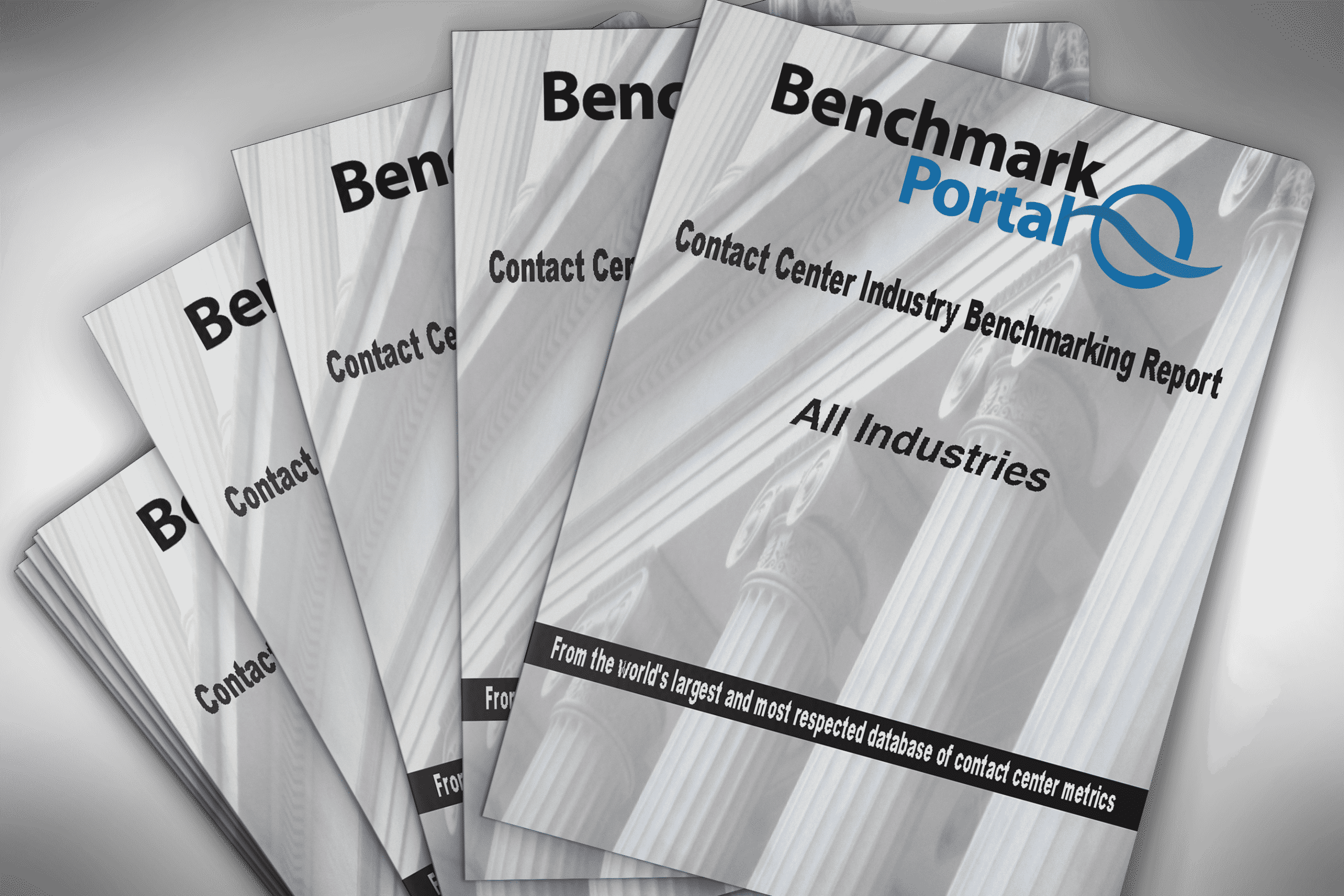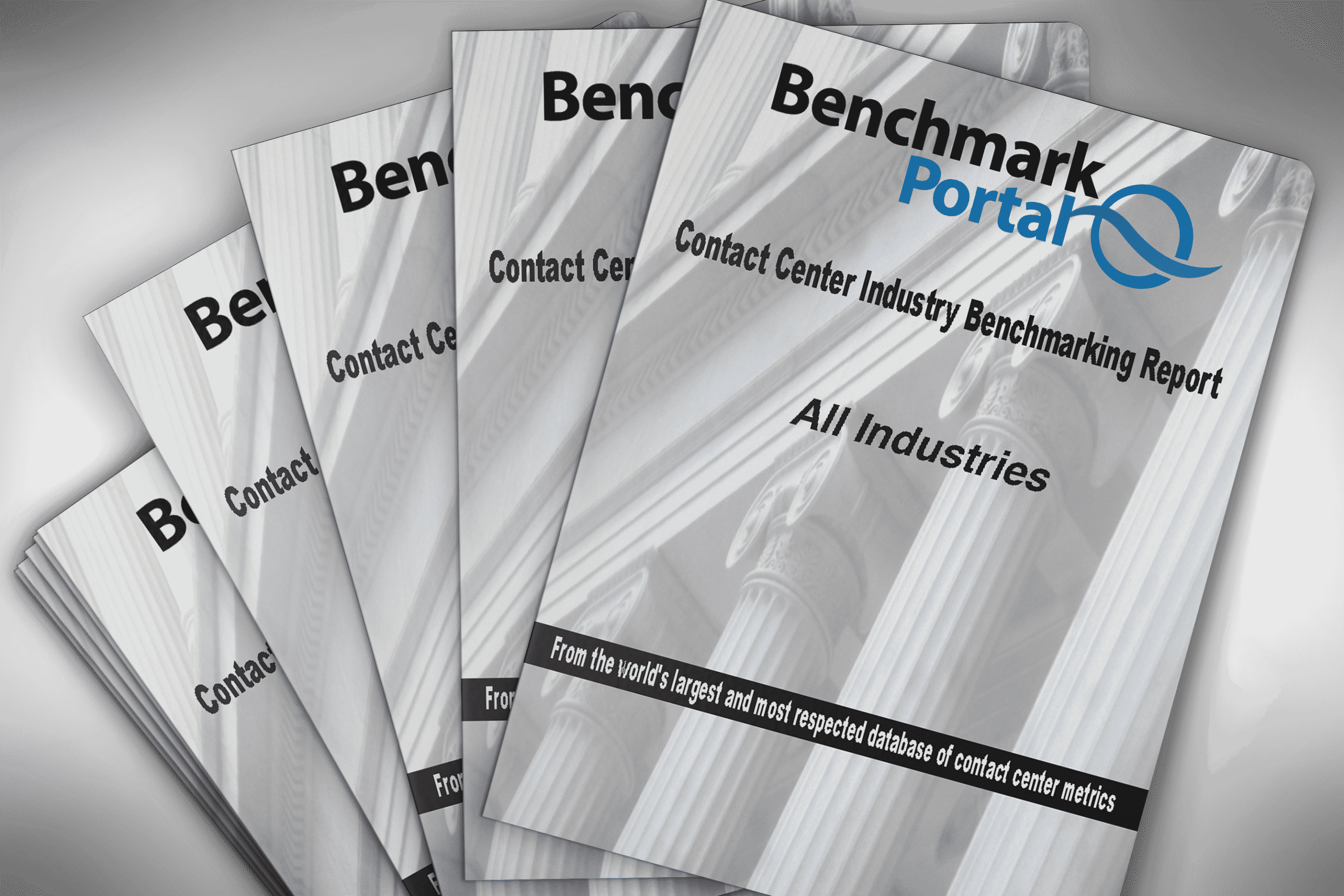 Below is a list of some custom Industry Reports we have for sale.  If you don't see a Custom Report that fits your needs please contact us and we will attempt to to create an industry report tailored to your needs.
Custom reports may take anywhere from 3 to 10 business days (following payment) to send.
Within Each Contact Center Industry Report You Will Find:
A User Guide that addresses contact center managers and industry consultants
A description of the methodology used to compile the reports
A chapter containing color graphics of selected KPIs with interpretive comments from our experts. These include:

Industry Averages
Upper quartile industry averages, to indicate top-level performance
The All-Industries averages, to provide additional context and value to your analyses
Multi-channel metrics, to allow comparison of handle times and costs, etc., by channel

A chapter containing detailed benchmark results in tabular form, including:

Tables of Classification Metrics. These are metrics that provide needed context to the numbers, such as average volumes, staffing sizes, call types, budget, etc.
Voice Channel performance metrics, including tables of KPIs that indicate efficiency (productivity elements) and effectiveness (quality elements)
Human Resources metrics, Satisfaction metrics, etc.
Tables for All-Industries averages for Alternate Channels, including KPI's such as average volumes, average handle times and average costs for:

Outbound Calls
E-Mails
Social Media
Web Chat
Fax
Postal Mail

A chapter with revealing graphics illustrating multi-year trends (from four to ten years) for selected KPIs, including:

Customer Satisfaction
First Contact Resolution
Agent Satisfaction
Average Speed of Answer
Calls per Agent per Hour
Talk Time, Hold Time, After Call Work Time
Cost per Call
Occupancy and Utilization
AUX Time
…and others

Our comprehensive Glossary of terms and definitions, which includes ways to compute certain metrics and has become an industry standard.
Other useful content on benchmarking and BenchmarkPortal
To see a Sample Industry Report, click on the icon to the left. (You may have to wait a minute for download, depending on the speed of your Internet connection):
Custom Contact Center Industry Reports
Here is a list of some sample custom industry reports.
Don't see the report you would like. . . Fill out the form below and let us know what Custom Report you would like and we will get back to you with information on it.