BenchmarkPortal
Virtual Assessments

Our Virtual Assessment offerings provide substantive benchmarking and survey information to managers who cannot afford an on-site visit each year, but who want to benchmark and analyze their performance in a meaningful way with the help of industry experts.   The TAVA (Team-Assisted Virtual Assessment), described further down, has been designed for the first-time user, and provides the sort of assistance that experience shows will make this engagement truly useful for new clients.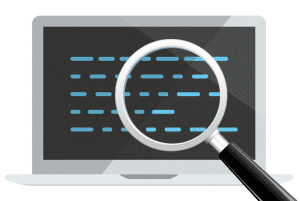 Virtual Assessment Components:
Kick-off call which ensures the parties are on the same page, and that BenchmarkPortal understands the strategic focus of management
Completion of our 41-KPI Contact Center Benchmark Survey, our flagship survey which is considered the industry standard
Customer satisfaction survey, generally conducted by BechmarkPortal via email.
Agent feedback survey, which usually takes about 12 minutes to complete per agent
Expert review and analysis of information collected
Fact checking with management
Preparation and delivery of Executive Presentation via PowerPoint
Executive Presentation includes limited findings and recommendations for improvement roadmap
Monthly check-ins with expert on progress against roadmap, if desired.
BenchmarkPortal's Virtual Assessment is a very affordable alternative for those who have had an on-site visit, but wish to alternate on-site years with virtual years.
First time benchmarkers are directed to our TAVA (Team-Assisted Virtual Assessment) offering. We consistently find that first-time users merit and need greater involvement from our team of experts in order to successfully complete the Contact Center Benchmark Survey. Thus, in addition to the Virtual Assessment features indicated above, TAVA includes one of two options:
One day with our expert on-site for data gathering and validation only, or
Up to 12 hours of remote assistance for data gathering and validation