Contact Center Training
On-Demand Training
Our on-demand call center training provides a high quality, cost-effective way to provide training in your own contact center, or from the comfort of your own home. 
Save on employee travel cost
Minimize time away from work
Leverage our innovative on-demand e-learning tool. Which blends our sector's premier content with today's technology and a high energy engaging curriculum.  You will enjoy learning from our top-ranked instructors on how to improve your skills and will come away with ideas you can implement immediately.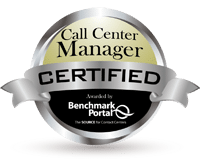 This on-demand management course is offered for those who wish to learn the elements of our management training, and become certified as a contact center manager, but are unable to attend an in-person course. This on-demand offering makes the 10, content-rich, modules of our management course accessible and impactful for managers around the world, without having to travel.
The Ten Lessons That Make Up This Course Include: Leadership and Organization, Analytics, Human Resources, Customer Satisfaction, Workforce Management, Quality Monitoring and Coaching, Information and Location-Linked Processes, Self-Service, Technology and Benchmarking.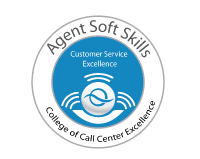 In our new On-Demand Agent Soft Skills Course, attendees gain the valuable skills required to be a excellent customer service representative, regardless of the channel customer's choose to seek assistance. Your representatives are the "voice of the company" and play a critical role in the success of any organization. You want them to have the best training possible. This course is perfect for both new-hires and for refresher training for your entire center.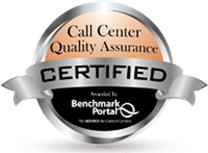 The call center quality assurance training workshop is designed to meet the needs of the Quality Director, Manager or Analyst responsible for delivering a "best-in-class" quality monitoring and coaching program. The Course will provide participants with an understanding of the key elements of an effective and efficient program that meets the strategic needs of the organization.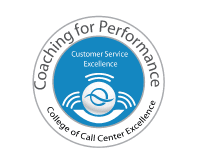 The Coaching for Performance course has been designed to provide the training, techniques and tools required to sustaining and improving agent performance. During the course we will review the role, responsibilities, and characteristics of an "effective" call center coach – the kind of coach who makes a real impact on agents' lives and on evolving agents' performance. We will use various tools and approaches for improving performance, including analyzing gaps between goals and actual performance. The course provides tips and techniques based on the BenchmarkPortal coaching model. This course will also focus on communication techniques and creating a strategic plan for all levels of performers.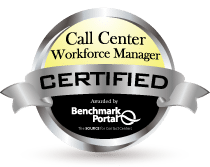 BenchmarkPortal's contact center training Workforce Management workshop covers the entire process – from the gathering of data to how to forecast, schedule and estimate your budget. We include lessons that benefit attendees from any size organization, large and small.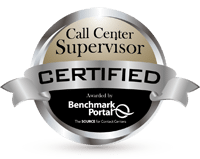 This course includes all the important skills and behaviors necessary to successful team leaders and for agent development. All critical learning points are reinforced with activities, case studies and role-plays. We believe that while understanding concepts is important, being able to apply them is essential.