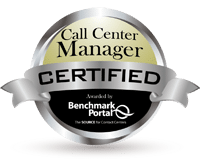 This course is composed of ten information-rich modules (Leadership, HR, Technology, Quality Monitoring, Coaching, Caller Sat, WFM, Self-Service, Benchmarking, Analytics & Reporting) that cover all aspects of contact center management using practical problem solving and current call center best practices. This course has been taught for almost two decades by industry-leading instructors, and has garnered top testimonials and accolades year after year.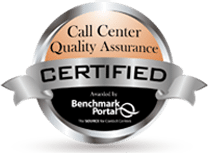 Gain an understanding of the requirements necessary to build a "best-in-class" quality monitoring & assessment processes. Identify those agent behaviors that provide an excellent customer experience, i.e., reduce the customer effort to solve their problems, answer their questions & drive loyalty. This course helps managers from centers of all sizes develop or improve their Quality systems, including analysis of best practices scorecards. This course attracts top testimonials from attendees – – both seasoned QA managers and those recently promoted to their positions.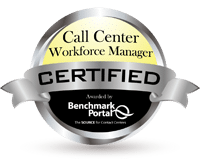 This course covers the entire workforce management process from beginning to end: gathering data, forecasting models, staffing plans, budget & scheduling, etc. We include Erlang C staffing models & change management, as well as insights that will benefit attendees from any sized organization, large and small, This course will focus on real-world examples of solutions that work in practice – not just theory.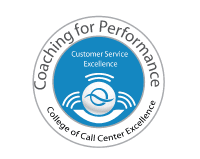 This course provides the tools required for call center coaches to improve and sustain agent performance. During the course we will review the role, responsibilities and characteristics of an "ideal" coach. We will also discuss management's expectations and review the impact of agent performance on key call center metrics.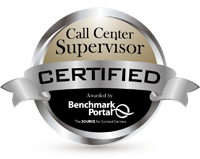 This course will strengthen your supervisors' overall skills and empower them with new techniques that will improve all aspects of your contact center performance. Our communication, negotiation & team building modules are designed to build the skills that turn former agents into leaders & good supervisors into great supervisors.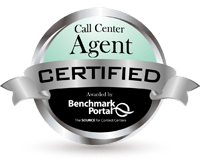 Our agent training programs are designed to impart and instill best practices soft skills to the people who interact directly with your customers. The courses are designed to focus on improving the skills needed to add value to job performance and exceed customer expectations. By improving agent skills, you can increase profits, enhance the value of the Contact Center to your enterprise and build agent loyalty to your company.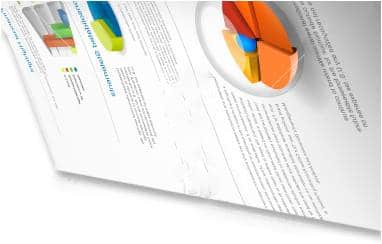 Surveys are an invaluable tool for researching the attitudes, feelings, concerns, and priorities of your customers. By constructing a proper questionnaire and collecting responses, you can conduct statistically valid analyses that can then support fact-based improvement projects aimed at long-term competitive advantage. Ask us about a course offered by our industry partner.
Three Training Delivery Options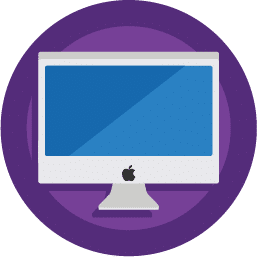 Our live online call center training provides a cost-effective way to maximize your training dollars, provide virtual training in your call center or home, and cover the key challenges you face. Our experienced certified instructors make the difference. For call center professionals looking to enhance their skills and insights on a wide range of subjects, but without sufficient budget to attend an in-person course, our Live Online courses are the solution.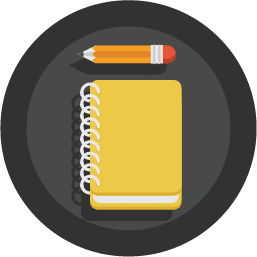 Our In-Person training includes three principal formats:
Courses held at Centers of Excellence. The course includes a tour of the hosting center.
Courses held at Call Center Campus, our annual Symposium Event, which is held in a destination hotel.
Courses that are held at your contact center site and are tailored to your timing and content needs. We then deliver the instruction at your site for the greatest impact. This minimizes time away from work and employee travel costs.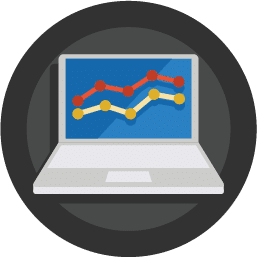 When you need it, when you want it
We come to you with our innovative on-demand e-learning tool. We take advantage of today's most modern techniques and try to keep our courses fun to encourage rapid learning. We know when you are enjoying yourself and having a good time the learning is easy. Note: BenchmarkPortal's College of Call Center Excellence is adding new courses to its on-demand offerings for 2016
Annual Call Center Campus New Orleans
BenchmarkPortal's College of Call Center Excellence will conduct its Call Center Campus Week in New Orleans April 18-22, 2016. This annual, unique call center industry event presents an opportunity for attendees to interact personally with peers and contact center leaders, hear about the latest research and emerging best practices, and bring home practical ideas to drive their call centers' performance to the top.
Industry experts, along with BenchmarkPortal's premier team of instructors, will lead and guide classes and group discussions that explore call center challenges and important trends in the industry.
The week is divided into a classroom component (Monday – Wednesday), during which attendees can take one of four BenchmarkPortal certification courses (Manager, Workforce Management, Quality Assurance and Coaching for Performance). The second component is the two-day symposium (Wednesday evening through Friday noon) which features talks and discussions to inspire innovative thinking and engage participants in exploring compelling ways to advance their performance.
College of Call Center Excellence Alumni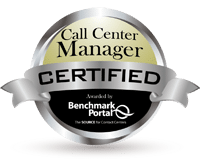 Click on the icon above to view the honor roll of Certified Call Center Managers.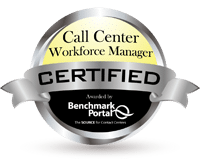 Click on the icon above to view the honor roll of Certified Call Center Workforce Managers.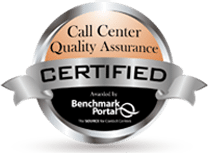 Click on the icon above to view the honor roll of Certified Call Center Quality Assurance Managers.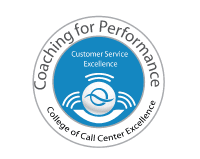 Click on the icon above to view the honor roll of those who have earned certification.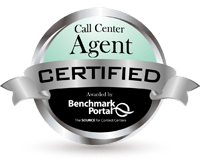 Click on the icon above to view the honor roll of those who have earned certification.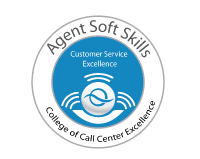 Click on the icon above to view the honor roll of those who have earned certification.
Questions for BenchmarkPortal?