Contact Center Training
Agent Training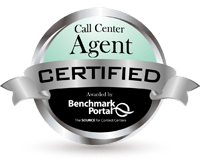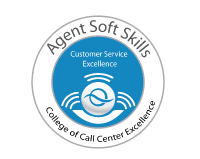 This contact center agent training course is aimed squarely at front-line employees who interact with customers every day. This course provides the tools and techniques needed to succeed in developing your agents.
Our training offers comprehensive classes that can be presented on your site and customized to fit your needs. The program is designed to focus on improving the skills needed to add value to job performance and exceed customer expectations.
The class size is controlled to maximize the personal experience and impact. Classes are small enough for one-on-one interaction with the instructors, yet large enough to share experiences and encourage peer learning.
Throughout the class, agents are shown that they are much more than just a body in a cubicle. They learn how to enhance their performance and understand why it is important to do so. By improving skills, agents can increase profits, enhance the value of the Contact Center and increase their personal value and loyalty to the company.
Students leave the course with a better understanding of the customer's expectations each and every time they connect with an agent. Students also realize and appreciate the impact they have on a customer's perception of service excellence. Through interactive exercises that include role playing, agents draw from their personal experiences to improve their skills. And they observe how critical an element their voice plays in the perception of service.
Our on demand call center training provides a cost-effective way to optimize your training in your own call center or from the comfort of your own home. Cover key issues to successfully elevate your contact center to new levels of excellence.
Save on employee travel cost
Minimize time away from work
We come to you with our innovative on demand e-learning tool. We take advantage of today's most modern techniques and try to keep our courses fun to encourage rapid learning. We know when you are enjoying yourself and having a good time the learning is easy. Time will fly by as you learn from our top ranked instructors on how to improve your skills and techniques.