Contact Center Training
Quality Assurance Certification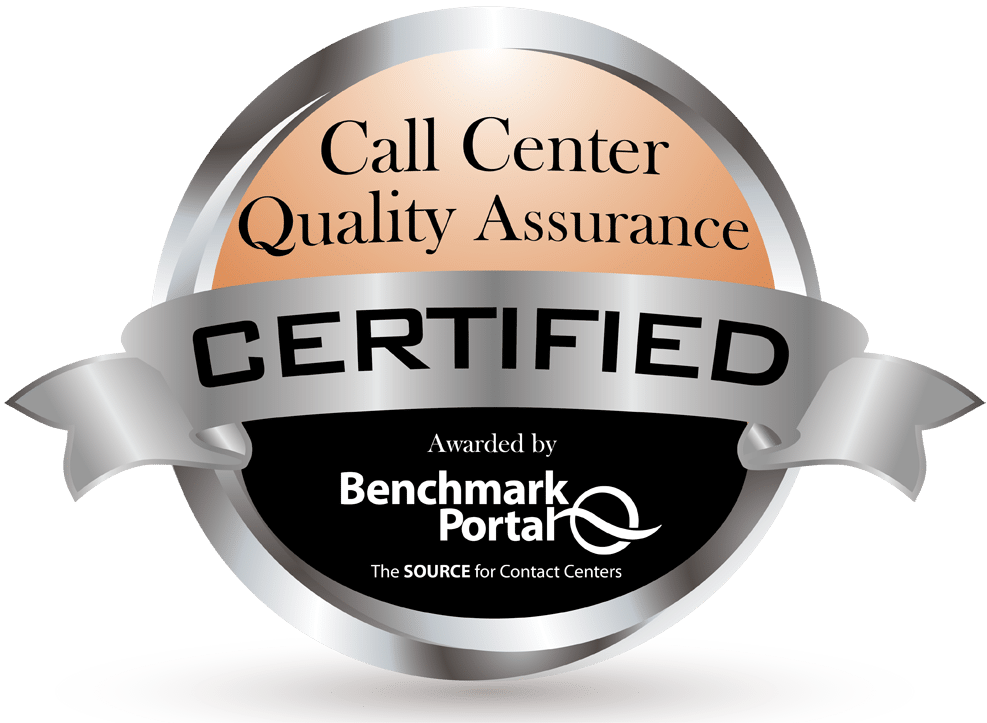 The call center quality assurance training workshop is designed to meet the needs of the Director, Manager or Quality Analyst responsible for delivering a "best-in-class" quality monitoring and coaching program. Attendees will leave with the framework for their center ready for implementation. The quality assurance workshop will provide participants with an understanding of the crucial elements in building an effective and efficient program that meets the strategic needs of the organization. Those goals and/or needs may be focused on Cost, Service, Sales or Marketing.
Participants will gain an understanding of the specific requirements necessary to build a "best-in-class" quality monitoring and assessment process. This approach is designed to meet the needs of the enterprise, the center, the agents and the callers. Participants will identify those agent behaviors that provide an excellent customer experience, i.e., reduce the customer effort to solve their problem, answer their question and drive loyalty. From this knowledge comes the development of the assessment processes, form for assessment and the scoring metrics that will measure the result.
Participants will explore the issues relating to calibration of the assessment and scoring processes, and how to deliver appropriate recognition and reward for those involved in the process. This workshop will provide real-life example and exercises that will allow participants to assess the current programs, make adjustments or develop an entirely new program that meets the needs of all stakeholders.
Call Center Training – Quality Assurance Workshop Agenda:
Creating a Quality Assurance Strategy
Positive Culture, Behaviors and Definitions
Quality Assessment Forms
Service vs. Compliance
Call Monitoring Process
Evaluation Frequency
Art of Coaching
Feedback
Time Management
Discussion: How Many Call, Coaching Process
Reward & Recognition Methods
Technology
3rd Party Options
On-Site Personalized Call Center Training:
Our on-site call center training provides a cost-effective way to maximize your training, provide training in your call center, and cover the key challenges you need to address to successfully elevate your contact center to new levels of excellence.
Learns through action – in your center, using your data, using their center management tools and managing your resources
Customize the learning experience by focusing on specific areas of interest
Save on employee travel cost
Minimize time away from work
Testimonials
"This course is a great option if you are building the foundation of a Quality Program or if you have an established one. It gives a lot to consider and good examples of ways to structure quality forms, scoring, coaching and calibration sessions. Very comprehensive course. Thank you for the opportunity."
Vicki Van Skaik-Training and Quality Specialist-EyeMed
---
"This is a very good course for beginners and experienced quality assurance professionals. It reinforces and re-orients individuals to the basic fundamentals that must be in place as well as additional options, ideas, tools and methods to consider employing. Thanks again for a very informative and interactive training session. I Really enjoyed it and found it very helpful with some of the changes we are in the midst of making in our program."
Mindy Lamb, Call Quality Director, Cigna
---
"I am a Quality Assurance Specialist and I felt like the presentation and the way the information was presented was in a unique manner. Although it was a conference via web and phone, everyone was still involved and Dayne, our training facilitator welcomed discussion. She was very encouraging and she made us really think about our processes from a company's perspective. As I mentioned above, I would definitely recommend BenchmarkPortal's again because the training was very informative and the training curriculum that was covered was also in detail and precise.
Preya Rampertab, Quality Assurance Specialist, Contact Centers of America
Questions for BenchmarkPortal?